Welcome to the Library
The library and the librarian, Mrs Jensen, support learning right across the school. English classes all visit regularly to borrow books, and small intervention reading groups meet during lessons and before school. The library is also open at break, lunchtime and after school for browsing and borrowing.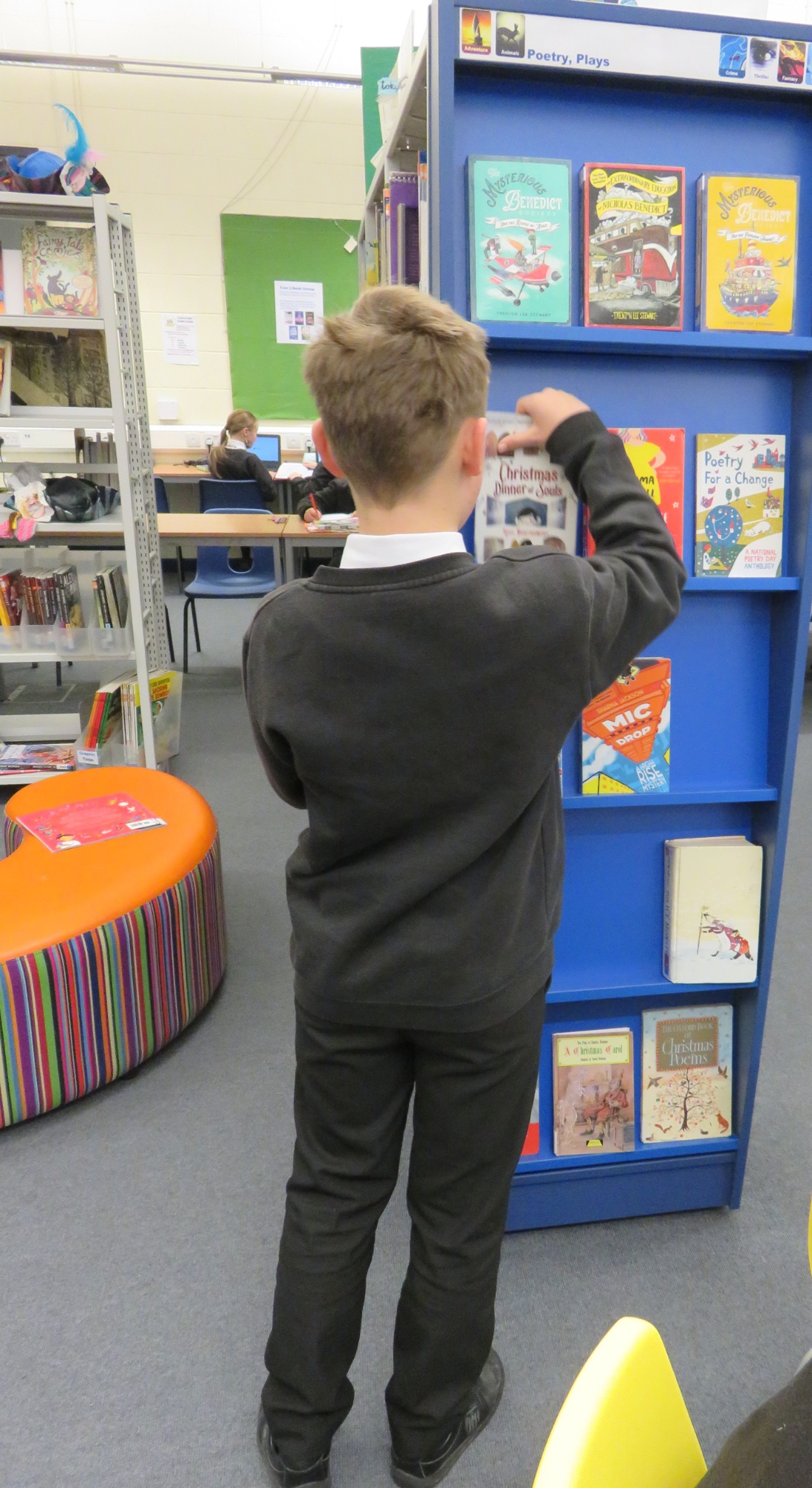 Our information books cover both the curriculum and individual interests, from keeping snakes to astronomy, knitting to surviving in the Sahara. As well as fiction, latest book buying has focused on well-being and mental health and on career choice. Conversations with pupils regularly lead to new recommendations and suggestions.
A team of 20 trained student librarians help Mrs Jensen run the library, making it possible for book groups to take place at lunchtimes as well. Currently, the Year 5 Book Group is reading the shortlist of the Awesome Book Awards ( https://www.awesomebookawards.com/), debut fiction for Years 5-6. The Year 6 Book Group has been discussing Wink, by Rob Harrell, and Skywake Invasion, by Jamie Russell, both part of the annual BookTrust School Library Pack. A small Year 8 group enjoys wide-ranging discussions, and a Year 8 writers' group has been working mostly online.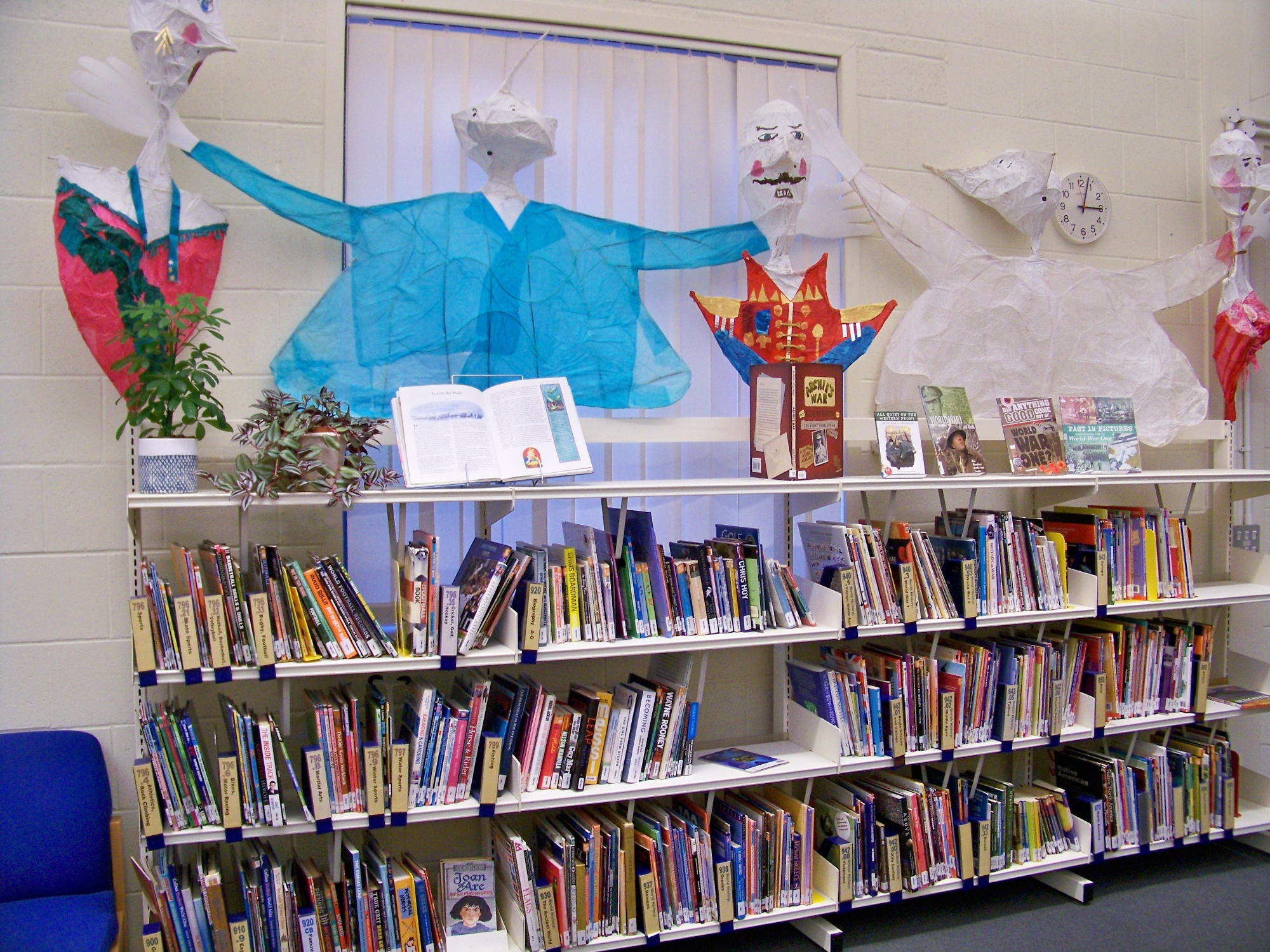 The library is now also equipped with Chromebooks, and the new projector opens up possibilities for book presentations, art and music during library lessons and in breaktimes. We benefit from partnership with the Art Department; large-scale creations find a welcome home on our shelves, as shown in the photos. The giant books were created for our new shelving by the Year 8 Art Extension group.
When the situation permits, we will resume our pattern of Book Fairs, cake sales, and activities such as Science Week. The Web app which gives access to the school library system from outside school should soon be available again.
Allenbourn Middle School is a member of the School Library Association.