Eco Team
Eco team meet every Monday lunchtime in Room 20 (just behind the library). Come and have lunch with the team and get involved!
Litter Pick in Wildlife Area
A quick litter pick (15 minutes) produced a lot of rubbish.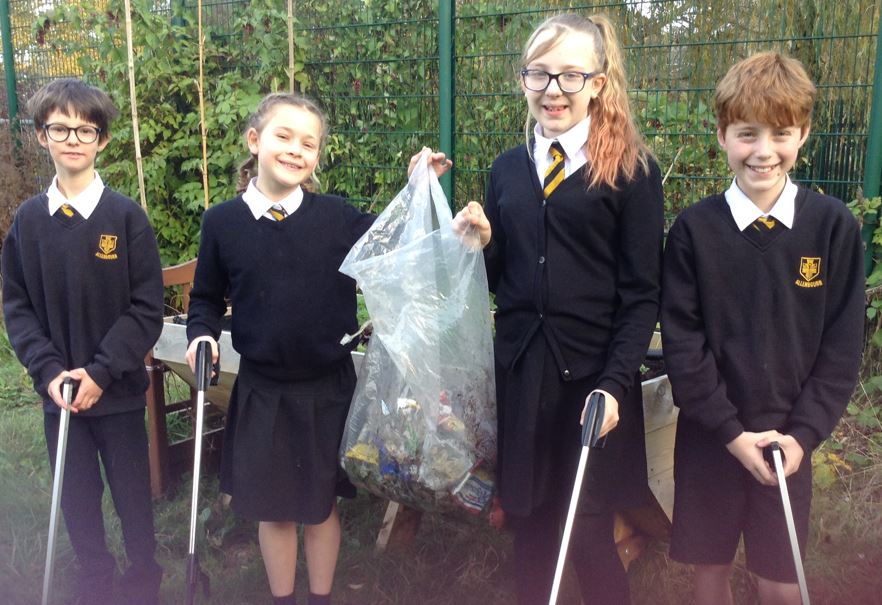 Non-Uniform Day
Children chose to bring in items for the Wimborne Food Bank or donate money to the 'Just One Tree' charity. The school managed to raise £240 for the 'Just One Tree' charity which means that our school has funded 240 new trees to be planted which will help to absorb carbon dioxide from the atmosphere for years to come.