Dorset Gardens Trust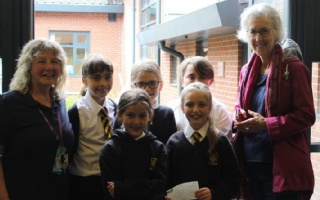 Grant awarded to Allenbourn.
Allenbourn has been given a grant by the Dorset Garden Trust, which will be used to buy planters for our wildlife area. We will be growing vegetables and flowers and developing our wildlife area.
Eco club meet on a Tuesday lunchtime and are working hard building bug hotels, growing vegetables and looking after the pond area.