Cafe Visit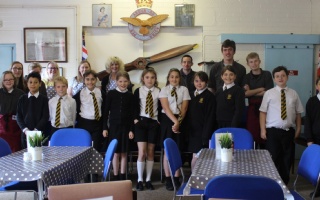 Beaucroft students run a cafe in the RAFA hall every Tuesday & Wednesday.
11 Year 5 pupils visited the cafe in Wimborne to experience the social setting of a cafe and to see the Beaucroft Post 16 students busy with their work experience. The staff and students were pleased to see us and made us very welcome. There was a choice of hot & cold drinks and wonderful home-made cakes (made by the staff & students at school). Our pupils were complimented on their behaviour and manners. It was lovely to see the children enjoying each others company, chatting amongst themselves, while they enjoyed their drinks and cake. Thank you to everyone who made it such a pleasant trip!
Take a look at the gallery for more pictures.