Science Week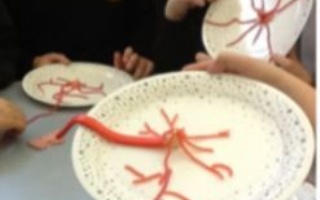 This year's theme for Science Week was 'Journeys' and several events were held to inform and help to explore different aspects of journeys.
On Monday students were invited to look at the world of micro plastics, which gave them the opportunity to use microscopes. We washed some fabrics in water and then filtered the water through filter paper. We observed it under a microscope to spot all the microscopic fibres that had gone into the water. This showed how easily small plastic can end up in our oceans without our knowledge. The topic of plastic in our sea has been a topical issue since Blue Planet II was aired on the BBC.
On Tuesday students were in the library creating 'Brain food'. They were making neurones (nerve cells) out of sweets, whilst learning about the different sections that make up this interesting looking cell. They looked at how messages travel through our brain and to different parts of the body.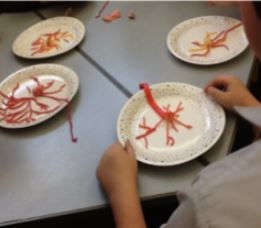 On Thursday a documentary was shown about the journeys of Charles Darwin. He was a famous naturalist who contributed many new ideas about the natural world because of all the documents he kept about his findings. He travelled to areas such as the Galapagos Islands, exploring its nature and wonderful new species.
Thank you to all students who took part, it was brilliant to see the huge amount of involvement.
Special thanks to Mrs Jenson and her science team for their help with the edible neurones!