Year 8 Netball Tour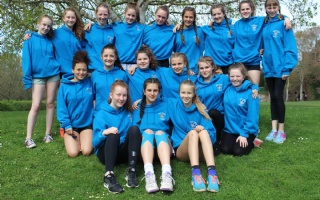 Year 8 Netball go on tour!
I just wanted to let you all know how well the year 8 girls represented Allenbourn this weekend. They were true ambassadors of our school, both on and off the netball court. We were really proud of them.

Both teams played a number of private schools, grammar schools and netball clubs. The B team were in a tough group on day 1 but kept their heads up. They had a successful day 2, coming 4th overall in the Plate final. They never gave up and their confidence grew massively.

The A team were simply amazing. On day 1 they played 7 matches and were undefeated which led to them being the top of their group. Today they played in the cup final, wining 3 games getting them through to the final. During the final they played a tough game where they lost but brought home silver medals. The girls were proud of themselves.
Miss Dufek