Allenbourn Sports Day 2022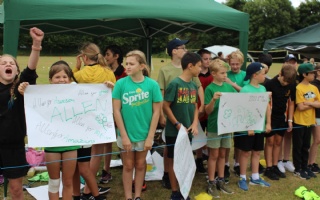 Sports Day 2022 back with a bang!
We had a fantastic couple of days at Allenbourn and QE with the whole school taking part in sporting activities which ranged from swimming and softball to tug of war, volleyball and boxing plus all the traditional track and field events. It was amazing to be able to have parents and relatives join us at QE, they did a superb job of cheering the pupils on and the atmosphere was fantastic! Well done to all of our pupils who took part and showed such determination, self belief and team work you were amazing. The winning house was............ALLEN!
Have a look in the gallery for more photos!