AMS Gymnasts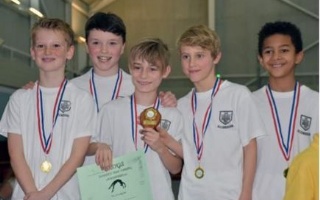 Success at Dorset Gymnastics Competition
Just thought you ought to know how fantastic our gymnasts were yesterday. We took 5 teams to the Dorset tumbling finals and came away with a gold and silver medal. Considering that is the whole of Dorset, it made us the most successful school on the day. Super proud of all of them. All were fantastic ambassadors for the school and competed extremely well.
Yr 5 and 6 boys – Champions - gold medallist!
Yr 7 & 8 Mixed team – silver medalists!