The Final Push for Home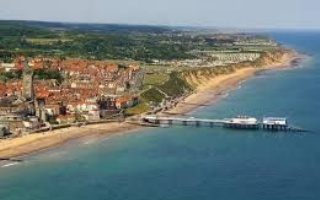 An incredible 800 miles was logged over the past three days meaning that we easily made it back to Wimborne by Sunday evening.
We left Cromer on Friday morning and headed through Norfolk, taking in a section of the Norfolk Broads. On in to Suffolk and then to Essex and having visited Barry Island in week one, we called in on Billericay to see if Mick, Pamela and Smithy were home.
Following the North side of the Thames Estuary, we headed for Central London and that was our destination for Friday evening. Taking in the sights and enjoying a nice meal.
On Saturday, we headed due East to take in what used to be the longest pier in the world at Southend on Sea. We then sailed across the Estuary and landed at Whitstable in Kent and targeted Margate for afternoon snacks. After a brief stop, we travelled in land to visit the city of Canterbury and having made good time, we were able to make it back at to the coast and Dover to spend the night.
And so dawned our final day. With the sun on our backs, we said farewell to the White Cliffs and proceeded along the South Coast. The towns of Folkestone, New Romney, Hastings and Eastbourne came and went during the morning, with a brief stop for coffee at Battle, near Hastings.
Onto the stony beach at Brighton and then to Worthing. The castle at Arundel loomed large on our left and then we popped in on Bognor Regis and Chichester before reaching Portsmouth for an ice cream.
The final straight lay ahead of us and with the sun now ahead of us, we traversed the New Forest and cruised into Wimborne.
Thank you so much for all the efforts over the past three weeks, efforts that have meant that over 5000 miles has been covered by the Allenbourn family.
A final massive thank you to each and every person who has made a contribution to completing this challenge. We sincerely hope that it has led to some increased physical activity patterns and some trips that will lead to some taking on other challenges in the future. We also hope that we may have highlighted one or two places around our Isles that may be added to the 'must visit' lists of some families.
We wish all of you a great Summer Break and look forward to returning in September, when in time Physical Education will return to something approaching normal. We will also find time to plan a Challenge for 2021.
The PE Department