Heading towards Scotland!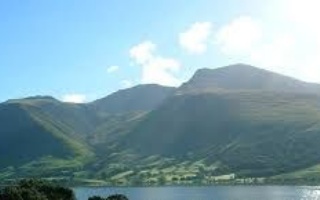 A Wednesday spent wandering...
After our evening in Blackpool, we woke early, excited about what our second Wednesday would have in store. We waved goodbye to Lancashire and headed towards Cumbria. First stop was Sizbergh Castle to pick up some Kendal Mint Cake, actually in Kendal.
Then on to the awesome scenery of the Lake District. Lake Windermere was resplendent in the late morning sunshine and then we headed for Scafell Pike. The view from England's highest point did not disappoint.
After a fairly quick descent, we headed for the border with Scotland and our destination for the evening, Gretna.
200 miles covered by the Allenbourn family yesterday, with some family runs and walks taking place alongside some golf and garden football.
Can we make around Scotland by Monday?