Thursday - Passport Control!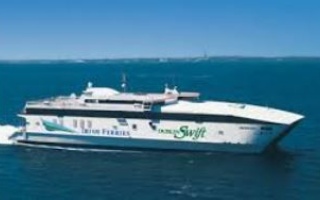 Our adventure took us over the sea to Ireland. The 65 miles from Holyhead to Dublin went smoothly and we passed through Passport Control without a fuss.
The morning was spent looking around the sights of Dublin, before taking the road south. Today's hidden gem, were the Wicklow Mountains. Simply stunning views!
From there we spent the afternoon cruising down to Ireland's oldest city, Waterford and the evening was spent wandering the streets, before enjoying an evening of Irish hospitality.
It has been a fabulous first week, with very nearly 2000 miles clocked up by the Allenbourn family. Keep up the efforts over the weekend and we will return with a bumper blog on Monday morning, when we will reflect on the places we have visited and report on the challenges that people have undertaken in and around the Wimborne area.
Stay safe, but keep active.